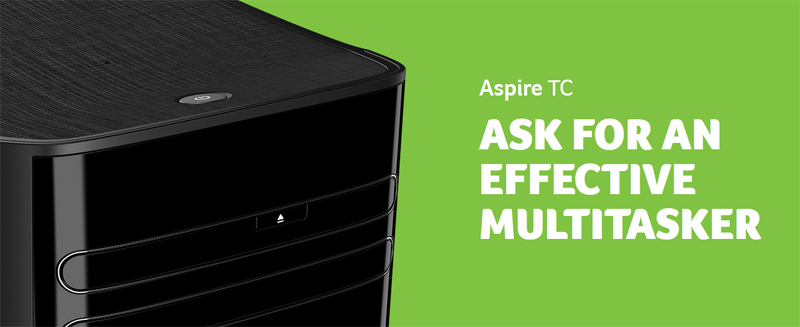 The Acer TC-780-AMZKi5 is a great home PC with performance and features designed for your everyday tasks. Even demanding tasks like editing home videos and compiling photo albums are easy with its quad-core 7th generation Intel processor and colossal amount of memory. Watch blockbuster DVD, or archive your files with the built-in DVD RW drive.
Move the action to your big screen with the HDMI port. Enjoy wireless convenience formerly reserved only for laptop, with the built-in 802.11ac and Bluetooth. The front panel USB and audio ports are easily accessible, along with a card reader for easy access of the data on the memory cards of your DC/DV. Plus, this Aspire desktop boasts an elegant housing with inclined front panel accented with hairline finish, making it a stylish and seamless addition to any room setting.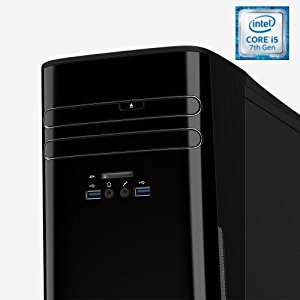 Powerful Hardware
With a 7th Gen Intel Core i5 processor, it delivers outstanding performance, quick response, and offers massive content storage capacity so you can play, create, do and enjoy more.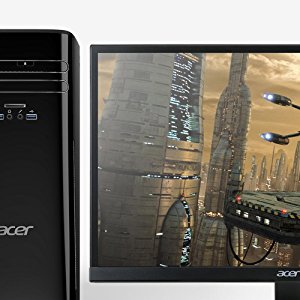 Graphics
The HDMI port delivers crisp high-quality visuals and high-fidelity audio to an LCD or TV through a single cable connection letting you enjoy the latest movies on your widescreen monitor or big-screen TV.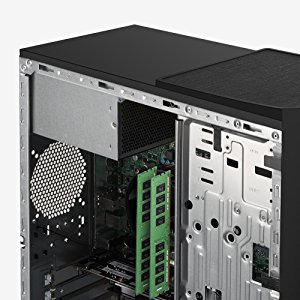 DDR4 Memory
With 8GB of super-fast DDR4 memory, all processing happens superfast, for super smooth computing experiences.
High-speed Wireless LAN
802.11ac wireless technology offers speeds that are up to three times faster than previous-generation wireless technologies.
Stylish Design
Eye-pleasing curves and metallic finishes make the TC-780 desktop look great. Wonderful design ideas are encapsulated in every part of these beautiful desktops.
Acer Care Center
Acer Care Center provides a full range of services, checks and updates to keep your device fresh and running smoothly.