iBUYPOWER N27WRX58OP1 Gaming Desktop
This gaming rig is power-packed with Intel Core i7 8700 CPU (6 cores/12 threads), AMD Radeon RX 580 graphics card and 8GB DDR4 RAM to let you tear through VR games and the hottest AAA titles in Full HD, 2K and beyond. Groundbreaking Intel Optane memory of 16GB works as high speed cache with the 2TB HDD, delivering blazing-fast access to frequently used content and massive storage for your media and game library. A beautifully crafted case comes with an edge-to-edge transparent side window, to let you show off your gaming machine and the arresting LED lighting. A gaming-grade mouse and keyboard combo are included for out-of-the-box fun.

Intel Core i7-8700
Prepare to be amazed with the 8th Generation Intel Core Desktop Processor Family.
The 8th Generation Intel Core processors are raising the bar of desktop computing with innovations to drive exciting experiences, capabilities, and form factors. Experience all the amazing things you and a new 8th Generation Intel Core processor-powered PC can do.
The 8th Generation Intel Core i7 processors redefine mainstream desktop PC performance with up to six cores for more processing power — that's two more cores than the previous generation Intel Core processor family. Intel Hyper-Threading Technology (Intel HT Technology) delivers up to 12-way multitasking support in the latest generation of Intel Core processors.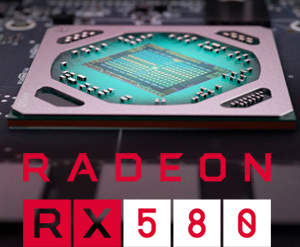 AMD Radeon RX 580
Based on AMD Polaris architecture and manufactured with 14nm process, the AMD Radeon RX 580 graphics card is specced with 2304 Stream processors, 4GB GDDR5 memory and 256-bit memory bus. A performance-class graphics card, the Radeon RX 580 empowers gamers to play anything from the latest MOBAs to the most popular AAA titles in Full HD and beyond, and also delivers the power to drive you into the next level of immersion of the world of VR gaming and entertainment.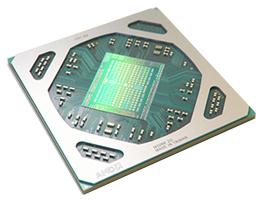 "Future Ready" Technologies
Polaris architecture precisely combines the latest FinFET 14 process technology and AMD's advanced power, gating and clocking technologies to deliver a superior cool and quiet gaming experience. Enjoy gaming features that dynamically optimize sound volumes based on actual temperature and workloads. Watch strikingly sharp, colorful, and vivid HDR-ready games and movies thanks to a brand new display engine and HDR-ready capabilities.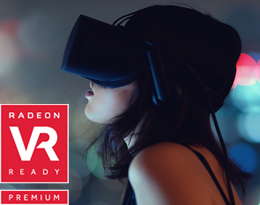 Premium VR Experiences
Radeon RX 580 graphics cards with Polaris Architecture and AMD LiquidVR technology deliver beautifully rich and immersive VR experiences with advanced comfort and effortless compatibility with leading VR headsets.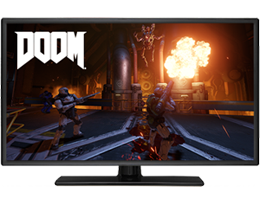 Gamer Optimized
Powerful Async shaders and new geometry capabilities enable unique support for DirectX 12 and Vulkan in the best version of Graphics Core Next yet. Get incredibly smooth and low-latency gaming at virtually any framerate with AMD FreeSync technology. Stream and record your favorite games up to 4K, H.265, 60 FPS with virtually no performance impact.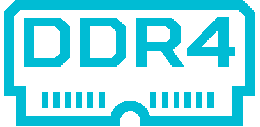 8 GB DDR4 RAM
Multitask efficiently. Switch between programs smoothly and responsively, with minimized lag or freeze.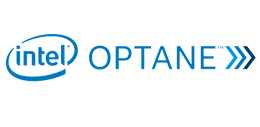 Intel Optane Memory
This game-changing technology intelligently accelerates new 7th Gen Intel Core processor-based systems while affordably maintaining mega-storage capacity, to deliver a responsive computer experience with short boot times, fast application launches, extraordinary gaming, and responsive browsing.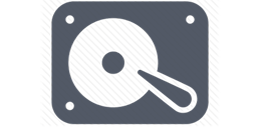 Massive HDD Storage
The massive 2 TB HDD is a good place for libraries of movies, music, photos, documents and more.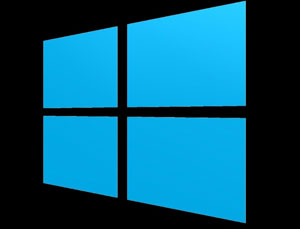 Windows 10
Windows 10 is your partner in making things happen. Get fast start-ups, a familiar yet expanded Start menu, and great new ways to get stuff done even across multiple devices. You'll also love the innovative features like an all-new browser built for online action, plus Cortana, the personal digital assistant who helps you across your day.